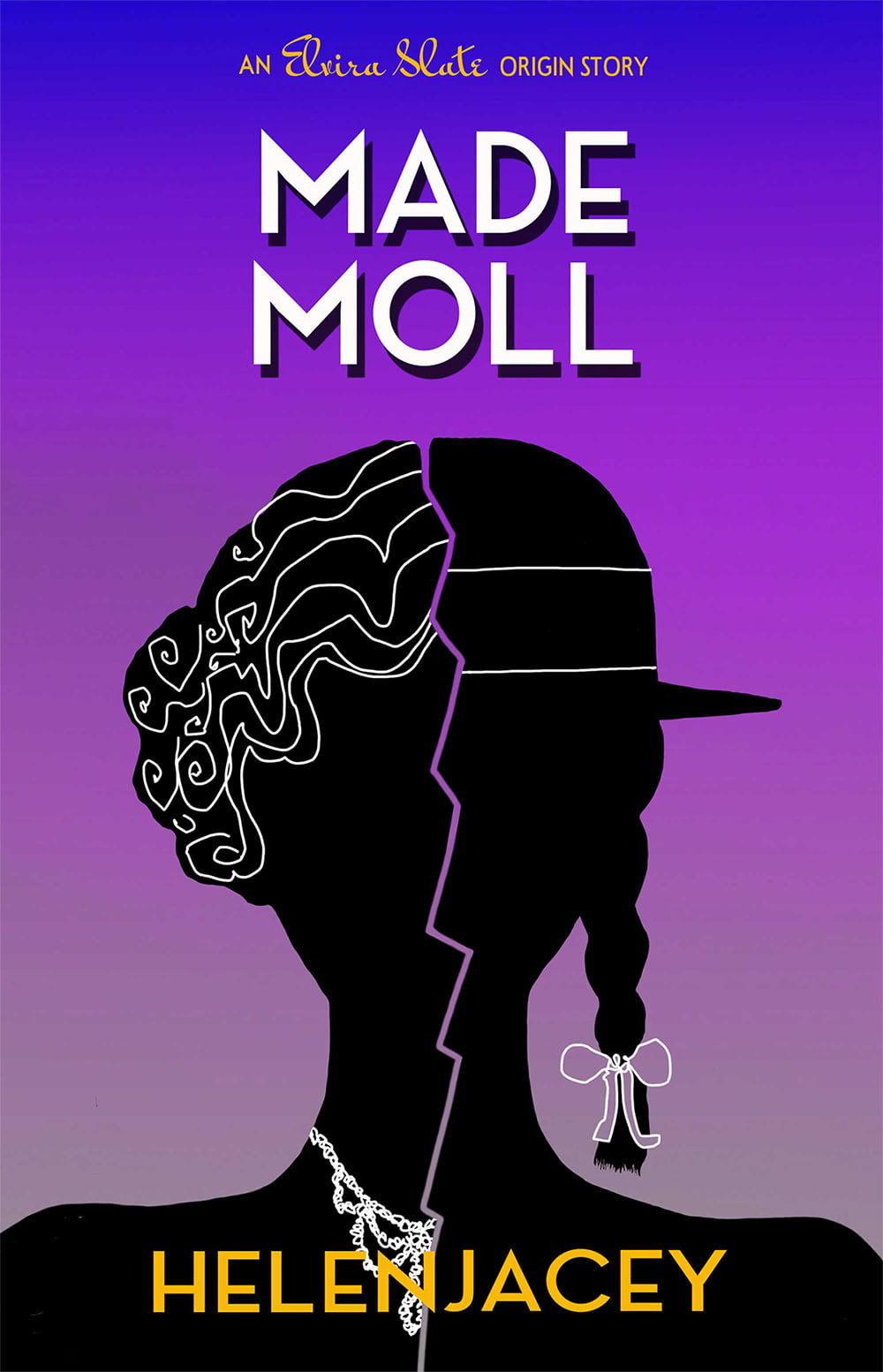 Made Moll
The gripping novelette prequel to The Elvira Slate Investigations crime noir series!
16 year old Jemima Day finally feels she belongs. Her bohemian and rich foster mother adores her, and she's doing well at school. It's a dream come true after her hard-knock start in life as an orphan with a stint in Reform School. She tries to forget the gnawing feelings that she isn't worthy of her good fortune.
When disaster happens, Jemima once again faces destitution and loneliness.  In an attempt to right wrongs, she enlists the help of South London gangster Billy who runs his own nightclub. Billy is ensnared by the Little Italy underworld with its shady agendas. All Jemima sees is a man who will be on her side.  Will Jemima fulfil her potential, or fall into a life of crime?
Made Moll is a unique rites-of-passage, in which a lost girl becomes a betrayed woman.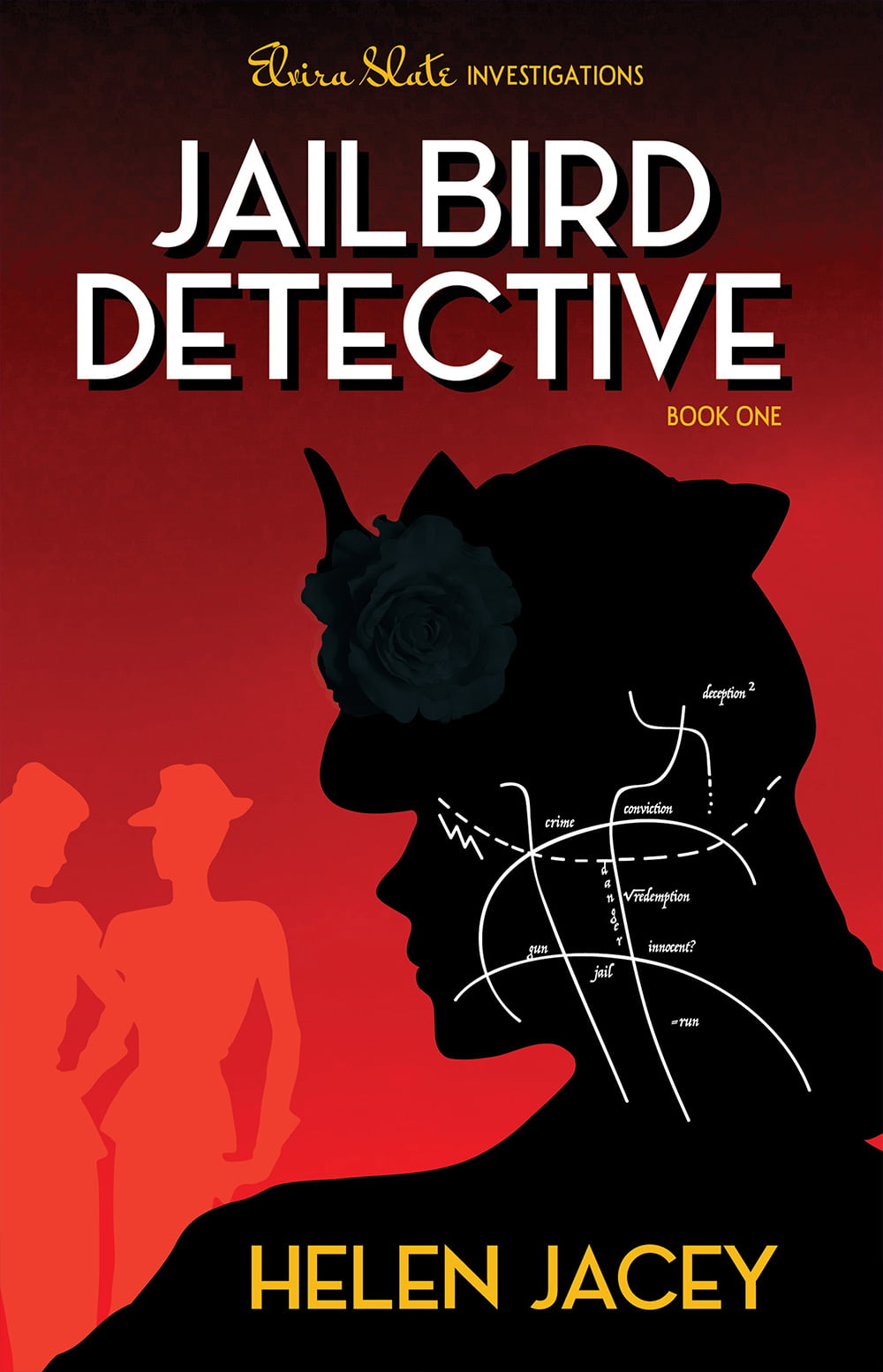 Jailbird Detective: Elvira Slate Investigations Book One
An excon from London trades Holloway Prison for Hollywood to become a private detective. Can she get away with it?
VE Day, 1945. Released after five years in jail, Jemima Day jumps parole with one thing on her mind:  payback from her ex-fiancé, gangster Billy.  But her plans are foiled when the Little Italy mob attempt a brutal execution. Jemima narrowly flees for her life. Now both the mob and the British Secret Service are on her tail, both believing she is guilty of crimes she did not commit.
Three months later, Jemima arrives in Los Angeles to make up the lost years of her youth. She checks into upmarket hotel The Miracle Mile and tries to forget the shadows of the past. But corrupt LAPD vice cop Lauder busts her fake identity and offers Jemima a choice: face the noose in England, or work for him. Jemima becomes Elvira Slate, the last in a long line of fake identities, and runs errands for Lauder in LA's underbelly.  She plays a long game, determined to escape his clutches.
When Elvira discovers foul play involving the murder of innocents, she is outraged law enforcement turn a blind eye. Elvira takes matters into her own hands, seeking justice for the slain. The case leads her into a Hollywood labyrinth of lies, corruption and deceit. With the mentorship of senior Hollywood detective Beatty Falaise, Elvira finally believes she can redeem herself.
Can Elvira catch the killer before more innocents die?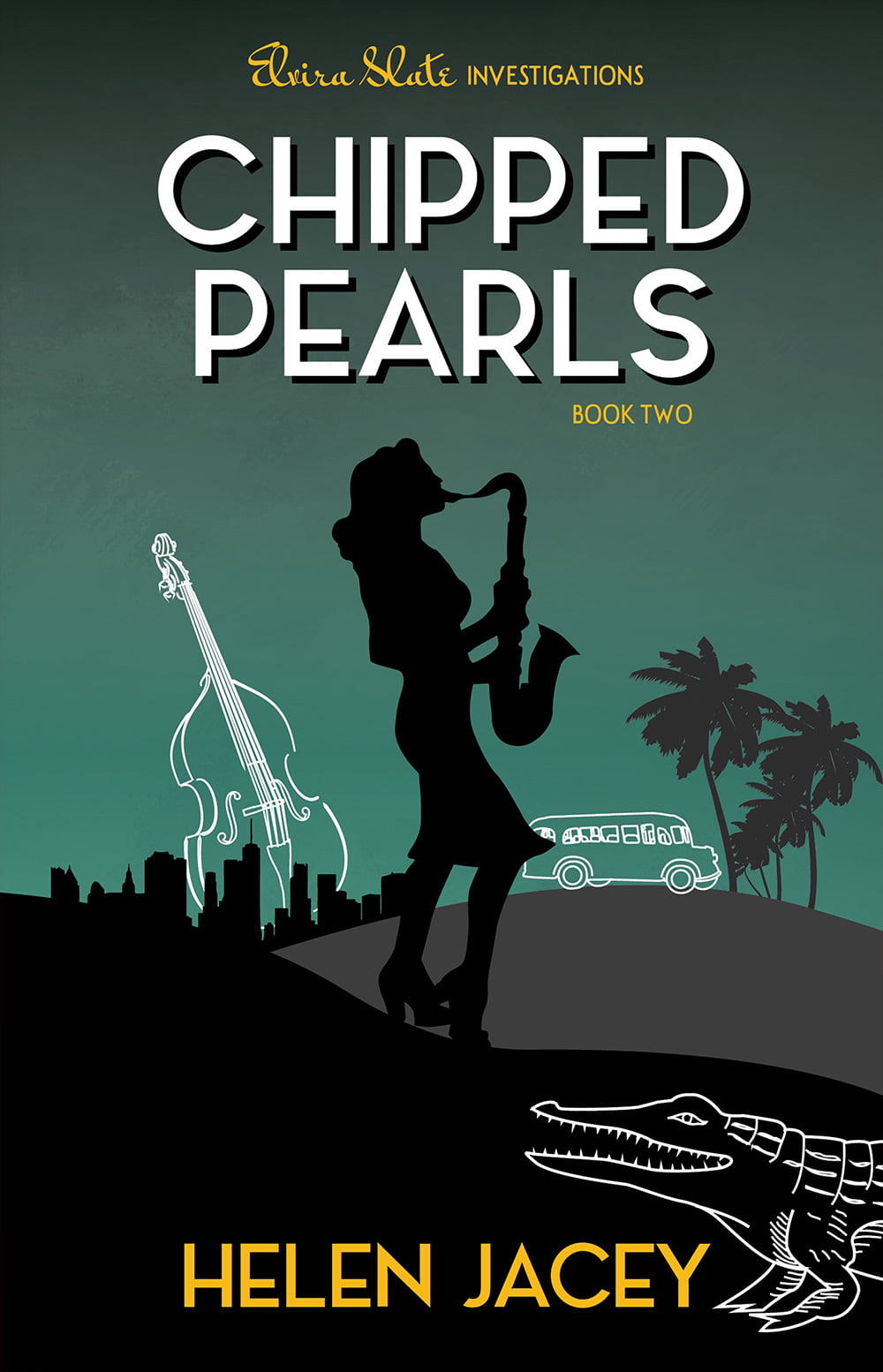 Chipped Pearls: Elvira Slate Investigations Book 2
The exciting 1940s crime mystery where female detective Elvira Slate has to save a jazz singer from the death penalty.
Christmas Eve, 1945. Elvira Slate's sleuthing start-up is in trouble – all debts and no clients. When hotshot criminal defence attorney Sonia Parker offers Elvira an assignment, she jumps at the chance.
Dolly, a vulnerable and broke singer in all-girl swing band The Charmettes, has been framed for murder of her rich lover and faces the death penalty. The evidence is stacked against her. Dolly reminds Elvira of herself, born on the wrong side of the tracks and judged by society as an undesirable and she is determined to get justice for her.  Elvira is soon immersed in the world of jazz clubs, downbeat rooming houses for desperate girls, swing band politics, and Hollywood high society. There are plenty of suspects but as many dead ends. When somebody from Elvira's old life shows up, Elvira's inner demons ger the better of her. Things aren't looking good for Dolly as Elvira spirals downwards.
With the help of her friend Alberta, Elvira gets her act together.  She finally closes in on the real killer, but has she left it too late to catch them?
"Elvira Slate is everything we need in a female sleuth, an outsider with nothing to lose and a nose for the truth. She's a beacon of light in a shoddy and corrupt world. This is a pacy and brilliantly plotted novel, which kept me hooked from beginning to end!"
"In Elvira Slate, Jacey has created a slick Forties sleuth that could inspire the toughest 21st century feminist."
"She is the noir anti-heroine we've long been missing."
"A tough, street-wise female detective Philip Marlowe would have been proud to work with."
"If like me you wanted Forties noir films to stop following the male gumshoe and follow the fascinating sassy dame and brassy broads then this book is for you."