Shedunnit Productions presents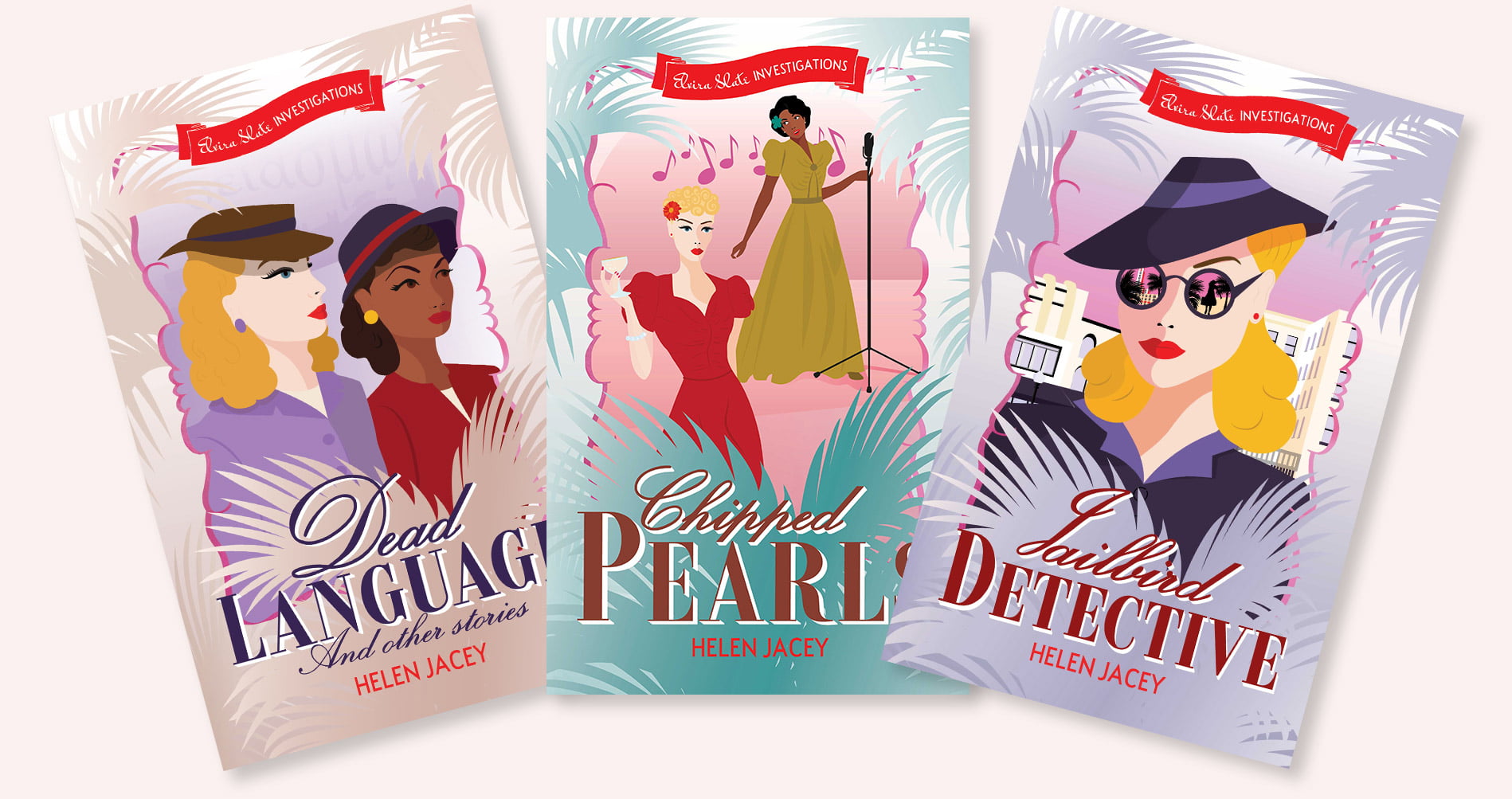 Meet Elvira Slate.  An ex-con from London who trades Holloway Prison to become a Hollywood private detective.
And welcome to Elvira's thrilling 1940s world. Here you can find out all about our gripping mystery book series Elvira Slate Investigations, the characters, haunts and hideaways, and lots of other fabulous features.
Elvira Slate is the first 1940s noir female detective. She will stun fans of other 1940s sleuths like Raymond Chandler's Philip Marlowe.
No stranger to injustice herself, Elvira Slate brings grit, guts and determination to solving mindboggling cases. Set in a hidden Los Angeles world you have never seen before, each thrilling novel in the Elvira Slate Investigations mystery series is packed with unforgettable, diverse and original female characters.
This is Golden Age crime fiction that rejects the sexism, ageism, racism and homophobia of the most noir fiction of the Forties; this is inclusive crime feminist fiction.
Creator Helen Jacey says 'Elvira Slate is the character I always wanted to meet, a 1940s noir female sleuth who is outsider heroine, crime buster, and feminist vigilante in one.'
"Elvira Slate is everything we need in a female sleuth, an outsider with nothing to lose and a nose for the truth. She's a beacon of light in a shoddy and corrupt world. This is a pacy and brilliantly plotted novel, which kept me hooked from beginning to end!"
"In Elvira Slate, Jacey has created a slick Forties sleuth that could inspire the toughest 21st century feminist."
"She is the noir anti-heroine we've long been missing."
"A tough, street-wise female detective Philip Marlowe would have been proud to work with."
"If like me you wanted Forties noir films to stop following the male gumshoe and follow the fascinating sassy dame and brassy broads then this book is for you."
Sign up to our mailing list
Stay ahead of Elvira's adventures, new releases, talks and events by signing up to our mailing list to receive our newsletter.
Follow us on Social Media