Meet Helen Jacey
the creator of Elvira Slate Investigations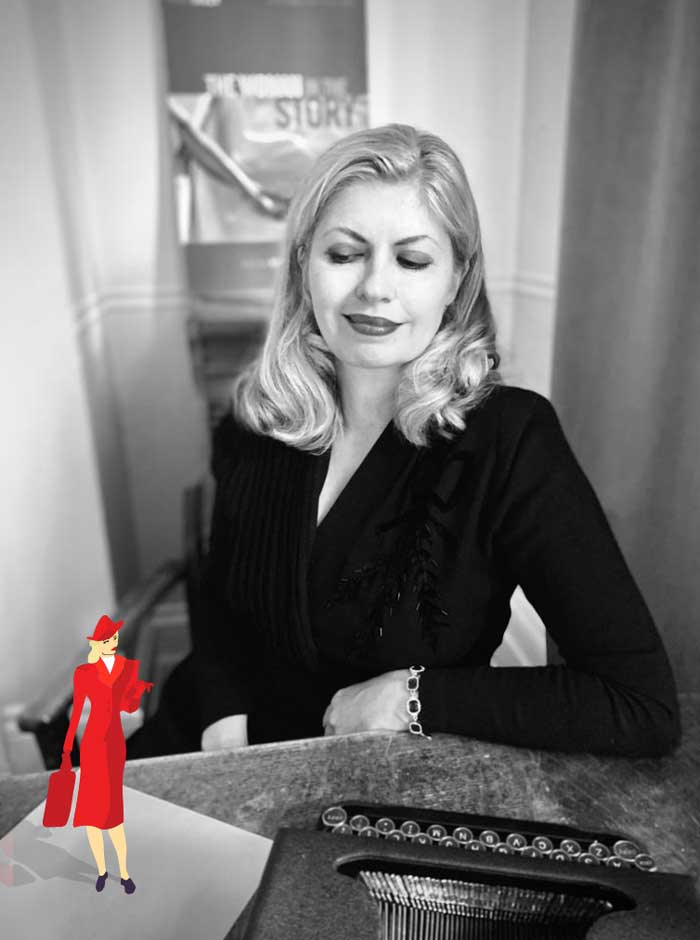 I'm Helen Jacey, the creator of Elvira Slate Investigations and founder of Shedunnit Productions. Thank you for visiting our website and taking a peek! Maybe like me you are a big fan of 1940s noir, but just as sick of the backward values in the genre.
I fell in love with the 1940s as a young girl, watching countless old Hollywood musicals and noir movies.  Many years later, creating the book series has brought all my passions together: noir, intersectional feminist values, vintage fashion, old Hollywood glamour, fighting social injustices, outsider fiction, and not forgetting concocting very complex plots!
I grew up in South London, a place which definitely inspired Elvira Slate's origins. Many other South Londoners migrated to Golden Age Hollywood including the first woman to direct a noir film Ida Lupino, the legendary Charlie Chaplin, the actor Claud Rains not to mention several South London mobsters!  Today I live on the south coast of England, and travel widely including, of course, to my favourite city Los Angeles.
Creating Elvira Slate has been a dream come true for me. I sincerely hope you enjoy this unique 1940s world and its vibrant and diverse cast of characters. I hope the book series indulges your dreams of a more inclusive 1940s, where finally we can follow relatable women!
PS! If you'd like to know more about my other work and writing, please visit www.helenjacey.com