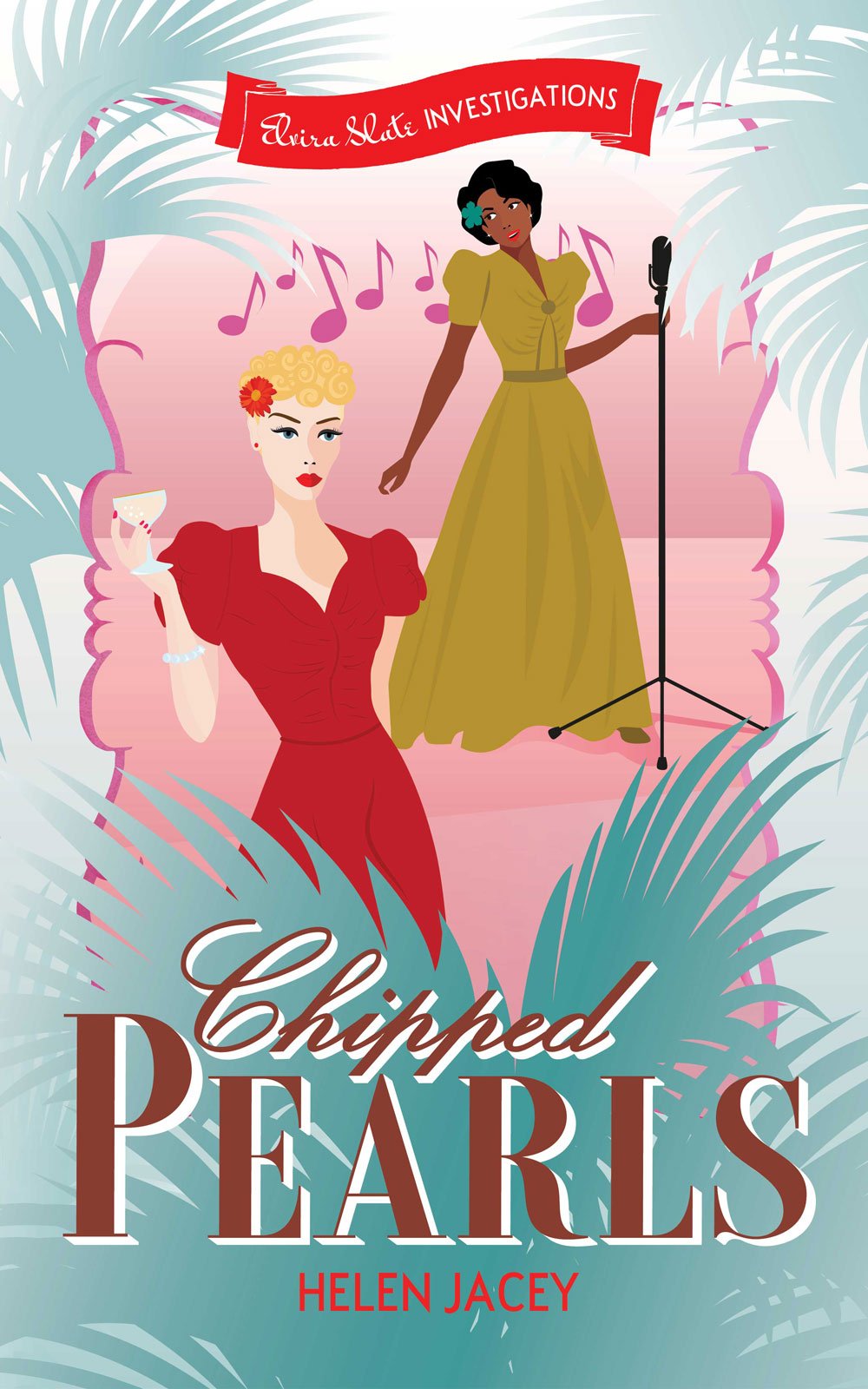 Elvira Slate Investigations Book 2
The exciting 1940s crime mystery where female detective Elvira Slate has to save a jazz singer from the death penalty.
Christmas Eve, 1945. Elvira Slate's sleuthing start-up is in trouble – all debts and no clients. When hotshot criminal defence attorney Sonia Parker offers Elvira an assignment, she jumps at the chance.
Dolly, a vulnerable and broke singer in all-girl swing band The Charmettes, has been framed for murder of her rich lover and faces the death penalty. The evidence is stacked against her. Dolly reminds Elvira of herself, born on the wrong side of the tracks and judged by society as an undesirable and she is determined to get justice for her.  Elvira is soon immersed in the world of jazz clubs, downbeat rooming houses for desperate girls, swing band politics, and Hollywood high society. There are plenty of suspects but as many dead ends. When somebody from Elvira's old life shows up, Elvira's inner demons ger the better of her. Things aren't looking good for Dolly as Elvira spirals downwards.
With the help of her friend Alberta, Elvira gets her act together.  She finally closes in on the real killer, but has she left it too late to catch them?
Watch the Trailer
"Elvira Slate is everything we need in a female sleuth, an outsider with nothing to lose and a nose for the truth. She's a beacon of light in a shoddy and corrupt world. This is a pacy and brilliantly plotted novel, which kept me hooked from beginning to end!"
"In Elvira Slate, Jacey has created a slick Forties sleuth that could inspire the toughest 21st century feminist."
"She is the noir anti-heroine we've long been missing."
"A tough, street-wise female detective Philip Marlowe would have been proud to work with."
"If like me you wanted Forties noir films to stop following the male gumshoe and follow the fascinating sassy dame and brassy broads then this book is for you."