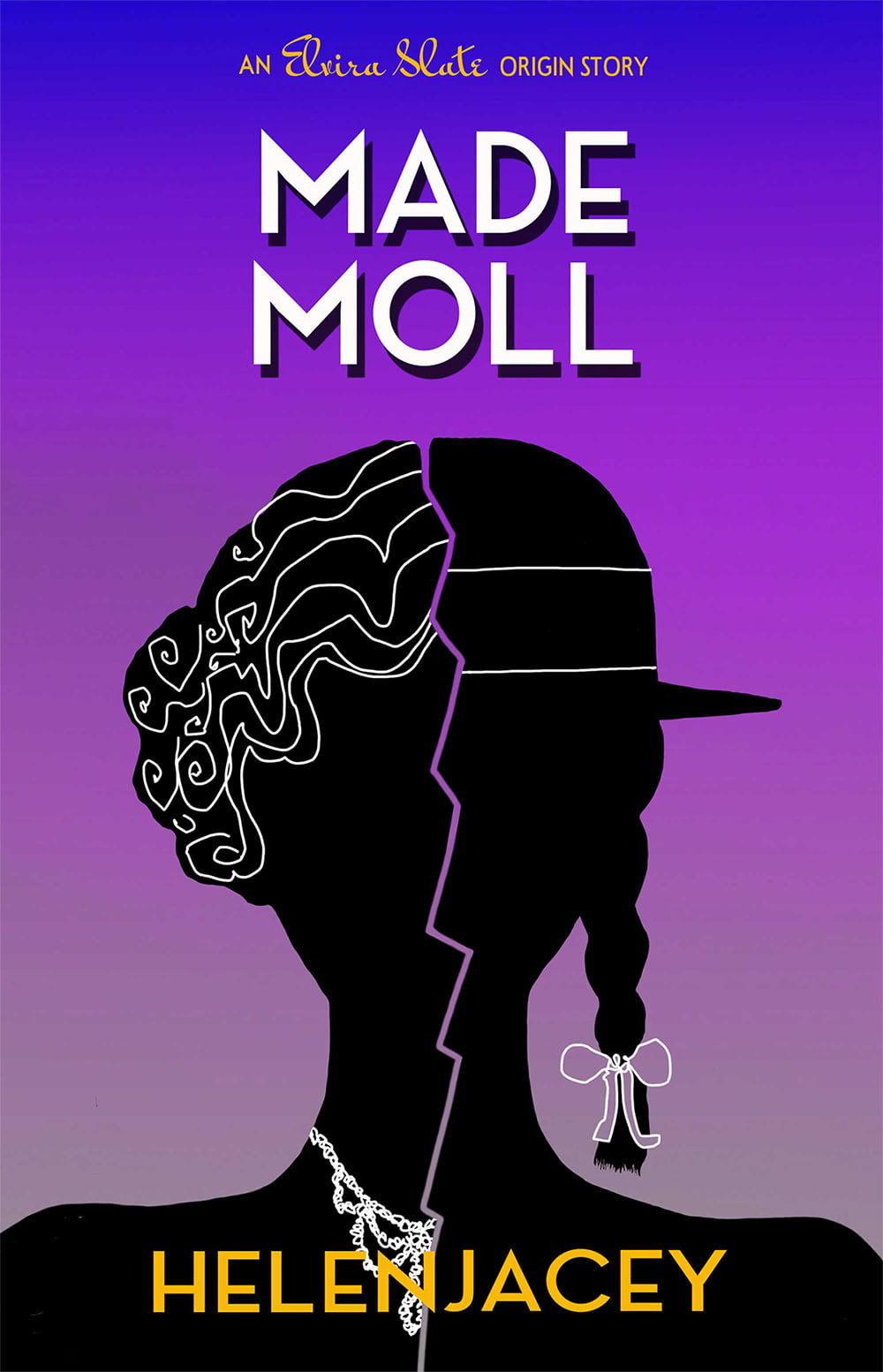 The gripping novelette prequel to The Elvira Slate Investigations crime noir series!
16 year old Jemima Day finally feels she belongs. Her bohemian and rich foster mother adores her, and she's doing well at school. It's a dream come true after her hard-knock start in life as an orphan with a stint in Reform School. She tries to forget the gnawing feelings that she isn't worthy of her good fortune.
When disaster happens, Jemima once again faces destitution and loneliness.  In an attempt to right wrongs, she enlists the help of South London gangster Billy who runs his own nightclub. Billy is ensnared by the Little Italy underworld with its shady agendas. All Jemima sees is a man who will be on her side.  Will Jemima fulfil her potential, or fall into a life of crime?
Made Moll is a unique rites-of-passage, in which a lost girl becomes a betrayed woman.
"Elvira Slate is everything we need in a female sleuth, an outsider with nothing to lose and a nose for the truth. She's a beacon of light in a shoddy and corrupt world. This is a pacy and brilliantly plotted novel, which kept me hooked from beginning to end!"
"In Elvira Slate, Jacey has created a slick Forties sleuth that could inspire the toughest 21st century feminist."
"She is the noir anti-heroine we've long been missing."
"A tough, street-wise female detective Philip Marlowe would have been proud to work with."
"If like me you wanted Forties noir films to stop following the male gumshoe and follow the fascinating sassy dame and brassy broads then this book is for you."